How to install Lightroom plug-in for automated keywording
If you're using Lightroom for manipulating your photos, than you might know that there is a lot of helpful plugins for it. For example plug-ins for exporting photos to other sites like Facebook, 500px, Flickr, Behance. Most of them provide powerful way to extend the functionality and capabilities of Lightroom such as our smart and automated keywording plug-in - Wordroom which gives you the ability to keyword your photos faster and save time for other important photography task.
Downloading the plug-in
The plug-in comes in .zip format and after download the archive you need to extract it in a prefered folder. Keep in mind that you must leave the folder name of the plug-in unchanged, otherwise you will receive error message from Lighroom when you try to add it.
Installing the plug-in
To add the plug-in go to your Lightroom then from the File menu open your Plug-in Manager.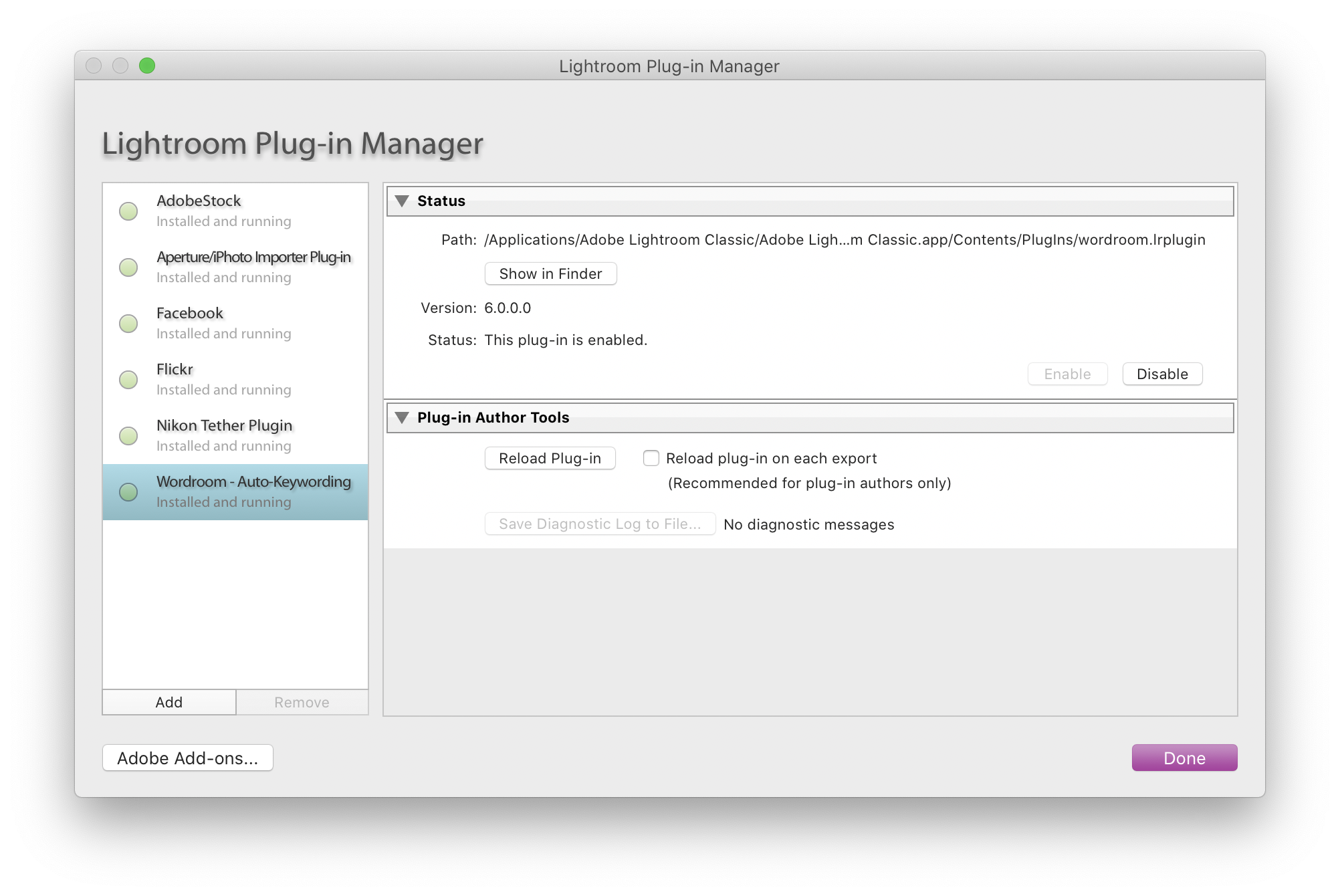 The Plug-in Manager is your place that lists all of the plug-ins that you have installed in Lightroom and whether each is enabled or disabled.
To add a plug-in to Lightroom, click the Add button to open Finder or Windows Explorer. Navigate to the location of your .lrplugin file, and either double-click or select it and click Add Plug-in.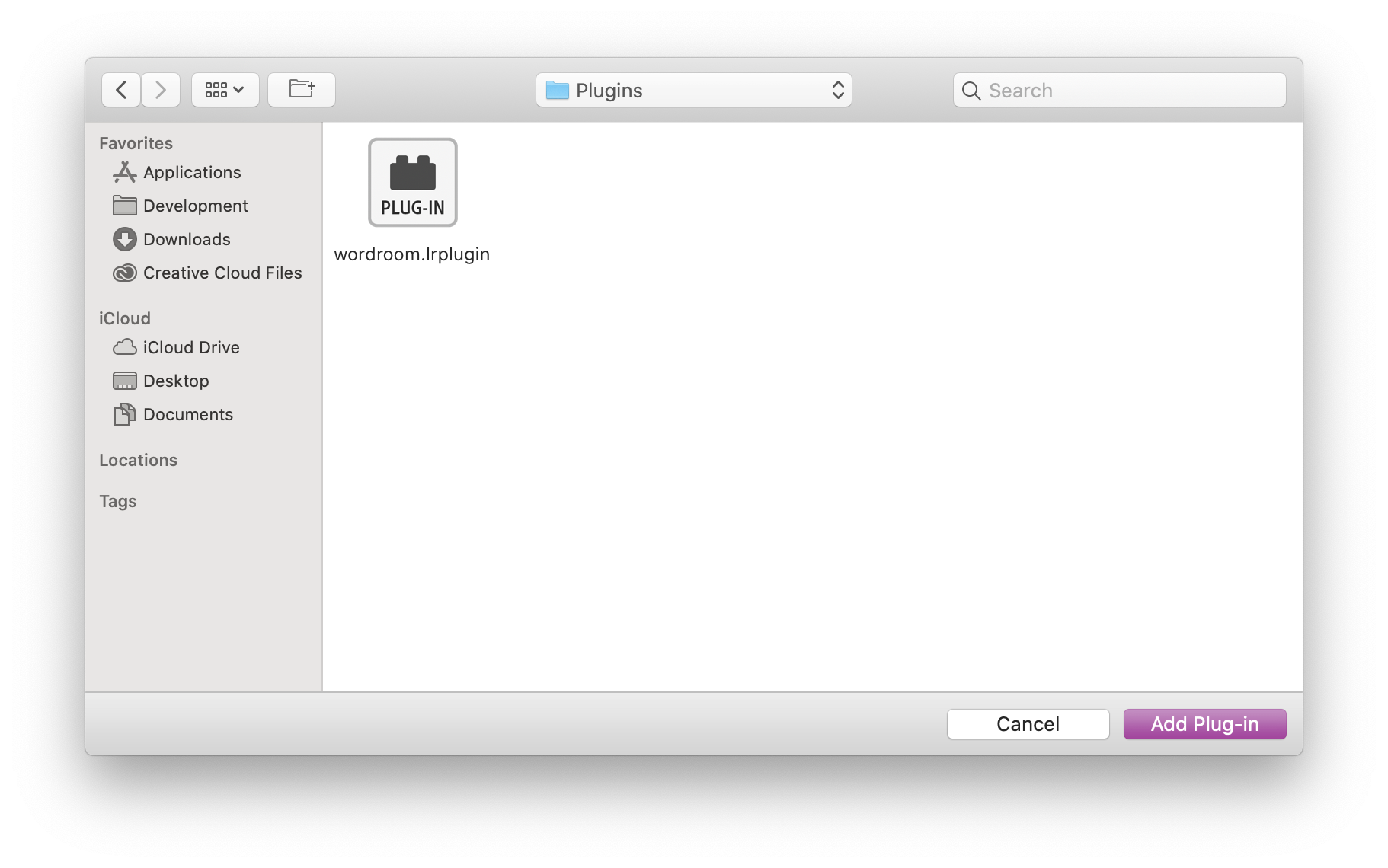 Once you add it, you will see your new plug-in listed.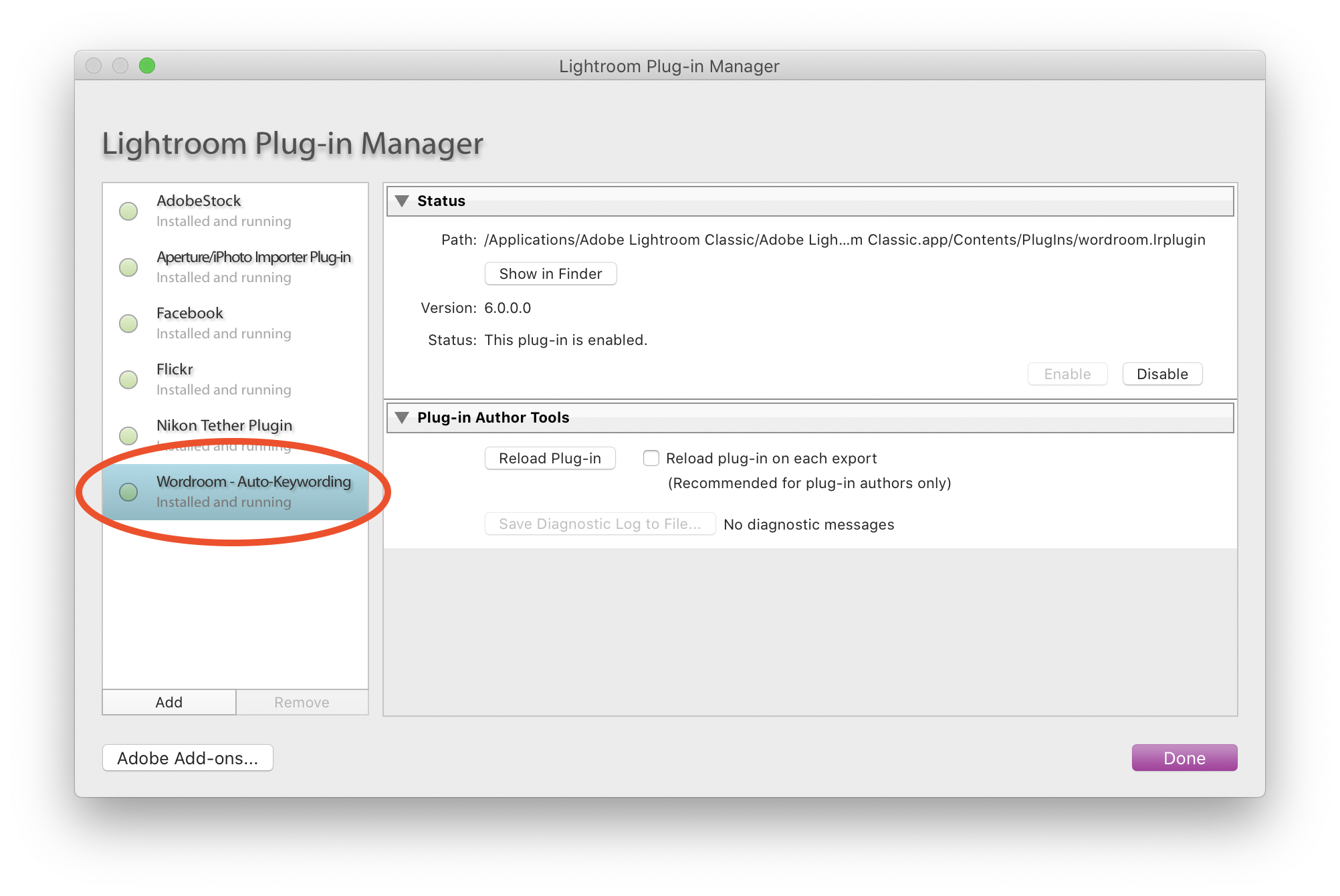 Make sure your plug-in is enabled, which you can identify with the green light next to it. If it is not enabled, you can select your plug-in and click the Enable button. That's it!
If you require any further assistance, email wordroom(at)imagga dot com
Do you know how to create custom shortcut to the plug-in? Here is a good tutorial for this.